How To Experience Bologna Like A Local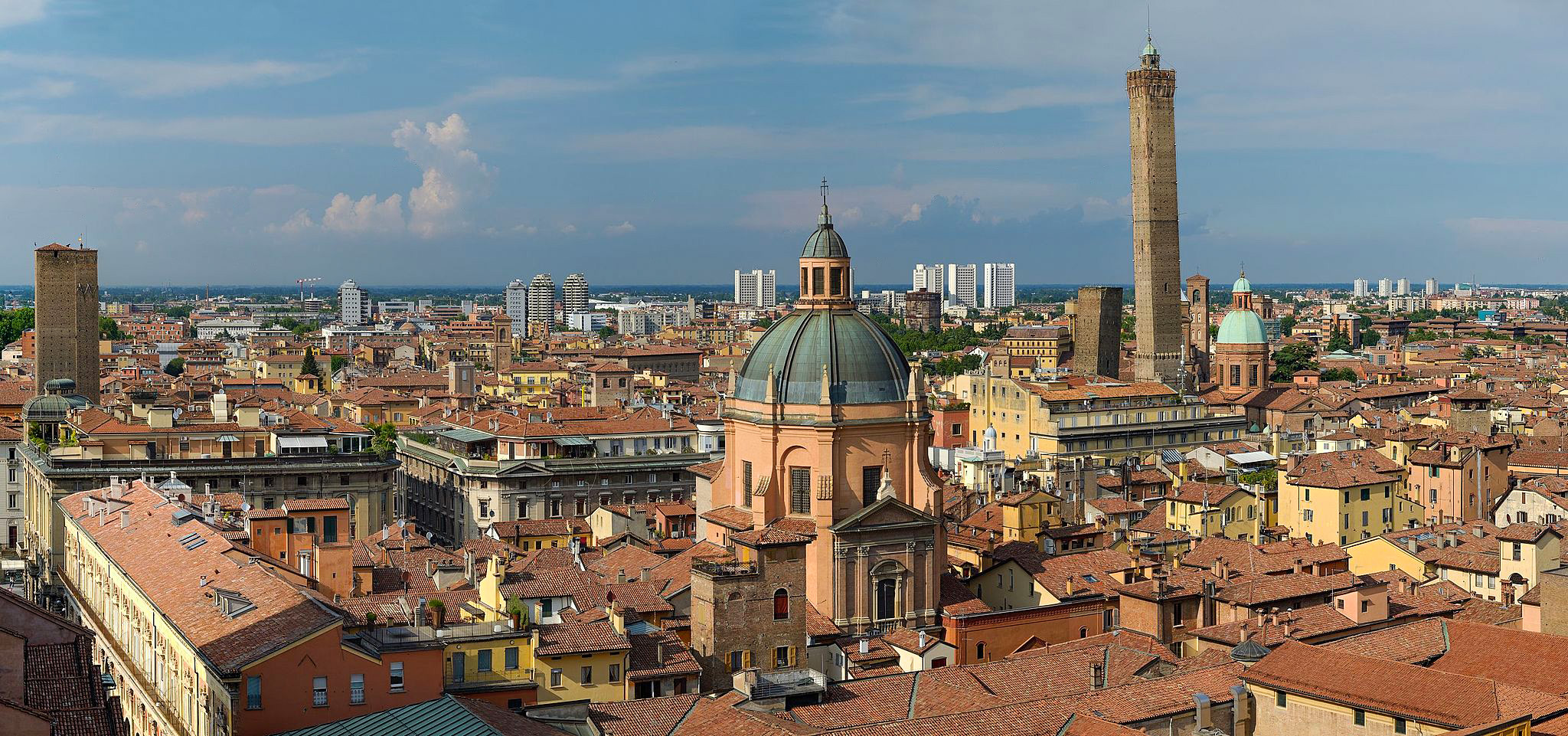 By Sabrina Sucato
As any local resident will tell you, Bologna, Italy has three nicknames. Regardless of whether you prefer La Dotta (the educated one), La Grassa (the fat one), or La Rossa (the red one), you must consider them together in order to get a true sense of the city. Thanks to its rich cultural history and location in the heart of the country, this Emilia-Romagna hotspot is a study in contrasts. It is at once antiquated yet contemporary, poor yet rich, and established yet modern. While this clash of characteristics would likely create chaos anywhere else in the world, in Bologna, it defines the vibrant harmony that continues to draw Italians and international visitors year after year.
Unlike Milan or Rome, which show clear signs of a tourist invasion, Bologna still maintains its off the beaten path, old world Italian feel. The city, with its divisive, yet unified mix of rebellious university students and age old residents, exudes an atmosphere that captures both the youthfulness of its younger inhabitants and the tradition of its older ones. Because of this, it can be a challenge to decide what to do during a visit here.
The only real option then is to follow the locals' footsteps and create an itinerary that includes a little bit of everything. So grab your map (which you will undoubtedly need to navigate the jumble of streets), put on a trusty pair of walking shoes, and get exploring.
La Dotta
Biblioteca Salaborsa
Biblioteca Salaborsa
Piazza del Nettuno
3, 40124 Bologna
Italy
Bologna's public library is a must-visit during a trip to the city. The space, which is nestled inside the ornate Palazzo d'Accursio, has become something of a hotspot both for booklovers and people watchers alike. Venture inside and browse the impressive collection of books or hunker down at one of the study spaces. On warmer days, sit on the steps outside Salaborsa and snack on fresh produce from a local fruttivendolo (produce vendor) as you take in the eclectic array of individuals traversing the streets.
Università di Bologna
Archiginnasio, Università di Bologna
Piazza Galvani, 1
40124 Bologna
Italy
This is a bit of a tricky one since, unlike many American colleges, the University of Bologna does not exist on one clearly defined campus. Instead, the university is interwoven with the city itself. In fact, the school system, which was founded in 1088, and Bologna are practically one in the same. As the oldest university in continuous operation, the Universita, or UniBo for short, has edifices scattered throughout town and a course list that covers practically every subject imaginable. The Archiginnasio is perhaps the most notable of all the university's buildings. Not only did it used to serve as the university headquarters, but it also acted as the site for the school's medical studies. If you have time to look inside, take a quick tour of the anatomical theater, where instructors and students performed cadaver analyses.
La Grassa
Osteria dell'Orsa
l'Osteria dell'Orsa
Via Mentana, 1
40126 Bologna
Italy
Located in the heart of university territory, Osteria dell'Orsa is a hole-in-the-wall tavern style restaurant that serves up some of the best, not to mention cheapest, Bolognese food in the city. Order the pappardelle al ragu, the city's traditional pasta dish, if you want to experience the rich flavors that define the region. Otherwise, select one of the daily specials for a mouthwatering concoction that embraces local ingredients.
Gelateria Stefino
Stefino Gelato Biologico
Via S. Vitale, 37
40125 Bologna
Italy
It feels wrong to go to Italy and skip out on the gelato experience. Luckily, Bologna has a wealth of gelaterie secreted along its narrow, winding streets. For the eco-minded traveler, Gelateria Stefino is undoubtedly the best option. This teensy ice cream shop serves only vegan, gluten-free concoctions in a myriad of unique flavors. While the offerings change with the season, top staples include "Indie," a mix of dark chocolate and ginger, and "Wasabi."
La Rossa
Via Independenza
If Italian shopping opportunities call your name, make a beeline to via Independenza, Bologna's long avenue of department stores and fashion shops. In addition to the impressive array of storefronts available for browsing, there are also a number of cultural elements hidden along the avenue. Take a moment to appreciate the portici, or porticoes, that line this street and others throughout the city. These rust-colored overhangs were built to protect students from the elements on their journeys to and from class. Today, they continue to serve this same purpose and remain one of Bologna's most prominent architectural details.
Le Due Torri
Le Due Torri
Piazza di Porta Ravegnana
40126 Bologna
Italy
Current students be warned; it is bad luck to climb Bologna's two towers before graduation. According to local superstition, doing so will prevent you from receiving your diploma. Of course, regardless of whether or not you heed the lore, do not forget to include a trip to the foot of the towers, named Garisenda and Asinelli, at the very least. Their reddish hue matches perfectly with the brick-lined streets and porticoes. Make the trek up if you dare.
With such a myriad of sights and scenes to explore, Bologna cannot be experienced in just one day. Although these stops will point you in the right direction, feel free to get a little lost along the way. Some of my best Bolognese finds came when I put down the map and wandered along the curving streets with no destination in mind other than discovery. Buona fortuna!
Sabrina Sucato
Sabrina is a 20-something freelance writer based in the scenic Hudson Valley, NY. She has lived in both Bologna and Milan, Italy, and is now hopelessly addicted to gelato. When she's not writing or dreaming of Italy, she can be found drinking copious amounts of coffee and testing out new dessert recipes.
Follow her on Twitter and Instagram.