5 Can't Miss Agritourism Experiences in Italy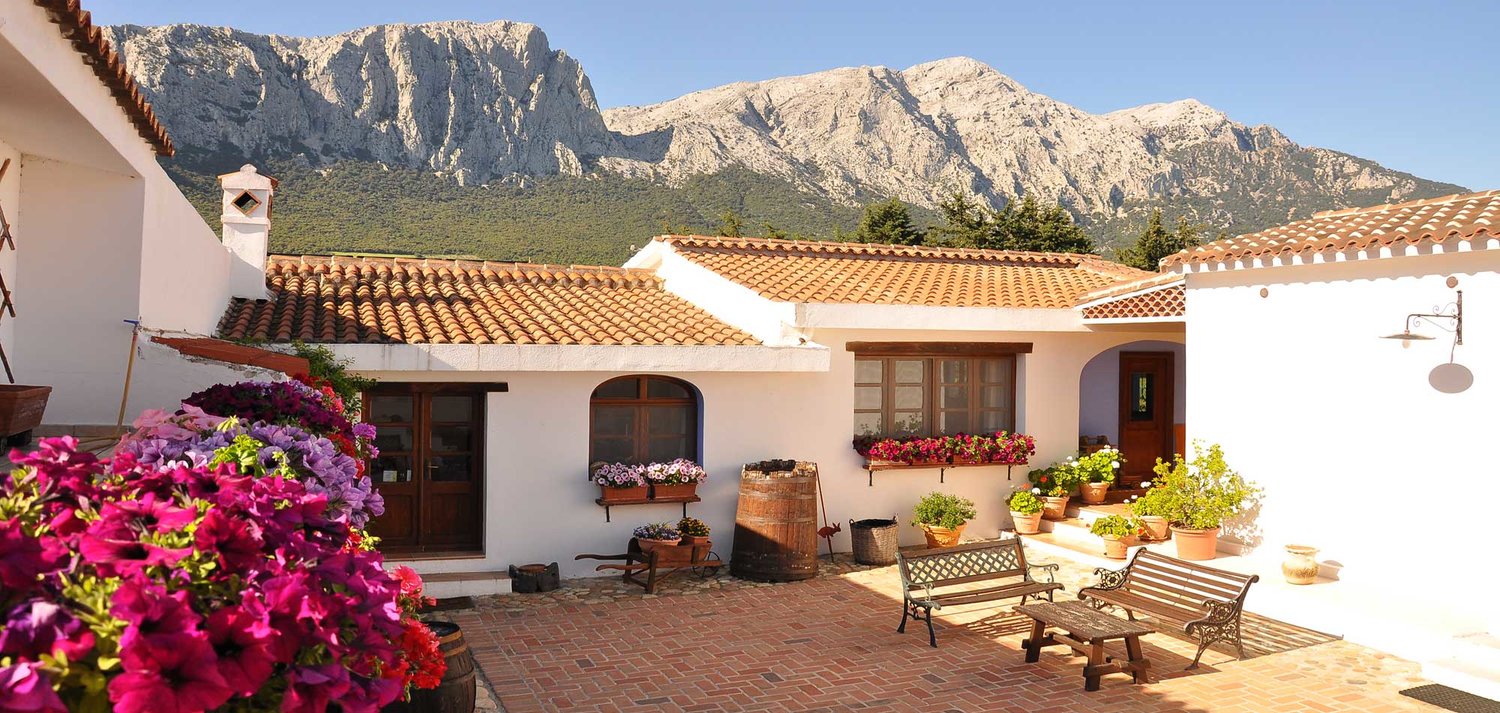 By Angela Karl
Sometimes the best way to take an eco-friendly trip is to get out of the city.
That's exactly what agritourism does. It immerses travelers in pastoral experiences, often on farms or ranches. In Italy there is no shortage of agritourismi — basically Italian-style bed and breakfasts.
Whether you crave a slice of paradise with first-class accommodations which are not so expensive and you do not need to take $1000 loan to pay for it, or getting your hands dirty, agritourism in Italy provides a unique opportunity to learn Italian, understand the culture and fully embrace organic, farm-to-table dining.
Here are five of our favorite agritourism experiences.
For a romantic getaway: Agriturismo Settesoldi in Tuscany
Agriturismo Settesoldi
Via Barbinaia, 2
Bucciano San Miniato 56028
San Miniato
It's not hard to see why this beautiful agriturismo is top-rated. During warmer seasons, you enjoy a farm-fresh meal under the stars with the beautiful backdrop of the Tuscan hills. In the winter, meals take place inside among the owners and other guests.
Only the best is provided here, like extra virgin olive oil, Chianti wine, and menus that change with the seasons.
Depending on your vacation goals, you can relax in the garden or by the pool, or use the location to explore the surrounding area of Florence, Pisa, San Gimignano, Lucca and Siena. This agriturismo also organizes cooking classes, wine and oil tastings, and truffle hunting, with golf and horseback riding also available.
For the whole family: Agriturismo Badiula in Sicily
Agriturismo Badiula
C.da Badiula
96013 Carlentini SR
Italy
If you're a fan of Sicily, Agriturismo Badiula is the place to go.
It's located between Catania and Syracuse — perfect for exploring all Sicily has to offer.
Agriturismo Badiula aims to combine luxury with environmental education, offering five-star spa treatments of facials, massages, and mud baths alongside their "Teaching Farm."
Here, they believe teaching how to care for animals, plants, and the environment results in long-term commitment to utilizing land resources responsibly.
Farm-to-table is taken very seriously here too. The restaurant features traditional Sicilian dishes, all completely homemade with food produced on-site or at neighboring farms.
Make sure to take part in everything this agritourismo offers, like excursions to nature reserves, a horseback riding school and a playground. Come with the family to get a new appreciation for the beauty of southern Italian nature and foods.
To lose yourself in nature: Agriturismo Il Poggio alle Ville in Tuscany
Agriturismo Il Poggio alle Ville
Borgo San Lorenzo
50032 Mucciano FI
While it's true this location is perfect for exploring cities like Florence and Lucca, Agriturismo Il Poggio alle Ville is also great for relaxing in the Tuscan hills.
Located in Mugello, home of the famous Medici, this location provides a great home base for hiking, horseback riding, or mountain biking with personalized tours and routes.
The farm produces its own extra-virgin olive oil, as it has been doing for centuries. If you'd rather relax on the beautiful property than take a tour of the area, there are organized olive oil and Tuscan wine tastings. The agriturismo also offers morning exercises, ecotherapy excursions, evening meditations, cooking classes, and wellness treatments.
The meals here are also organic and home-made from food produced at the property or by surrounding farms.
For a bit more luxury: Agriturismo il Melograno in Umbria
Agriturismo il Melograno
Str. Colle Palazzone, 4
06134 Pianello PG
Italy
If you're looking for a luxurious stay, head to Agriturismo il Melograno. The fresh homemade pasta, locally-raised meat, and homegrown fruits and vegetables are just the tip of the iceberg.
They offer tasting menus with wine pairings or more casual a la carte dishes paired with local Umbrian beer.
While their wellness center doesn't offer traditional spa services like massages, you can pamper yourself with their unique bath or sauna experiences. The agriturismo also features horseback riding tours, farming classes, cooking courses, a panoramic pool, and a park for children.
The "Classic Room" is rather small, so if you prefer a larger room, splurge for the "Superior" or "Deluxe" room.
For a touch of everything: Agriturismo Guthiddai in Sardinia
Agriturismo Guthiddai
Località guthiddai
08025 Oliena NU
Italy
This agriturismo is 17 kilometers from the sea on the eastern coast of Sardinia and offers a long list of excursions including: hiking, guided tours (walking or in a jeep), birdwatching, rock climbing, and more.
The estate is surrounded by vineyards and olive groves where guests can taste the fresh olive oil, wine, fruits, and vegetables from the land. The breakfast, lunch, and dinner menus will fill you with delicious Sardinian specialities — all completely homemade.
If your idea of a perfect day includes rock climbing in the morning, exploring local caves and grottos in the afternoon, and eating a four course, farm-fresh meal in the evening, then head here.
Angela Karl
Angela Karl is a professional freelance writer currently living in Florence, Italy, with over six years of experience in the editorial world. When she's not writing articles, she can be found perfecting her programming language skills and seeing as much of the world as possible. For more information, check out her website, Instagram, and Twitter.