A Wayward Weekend in Miami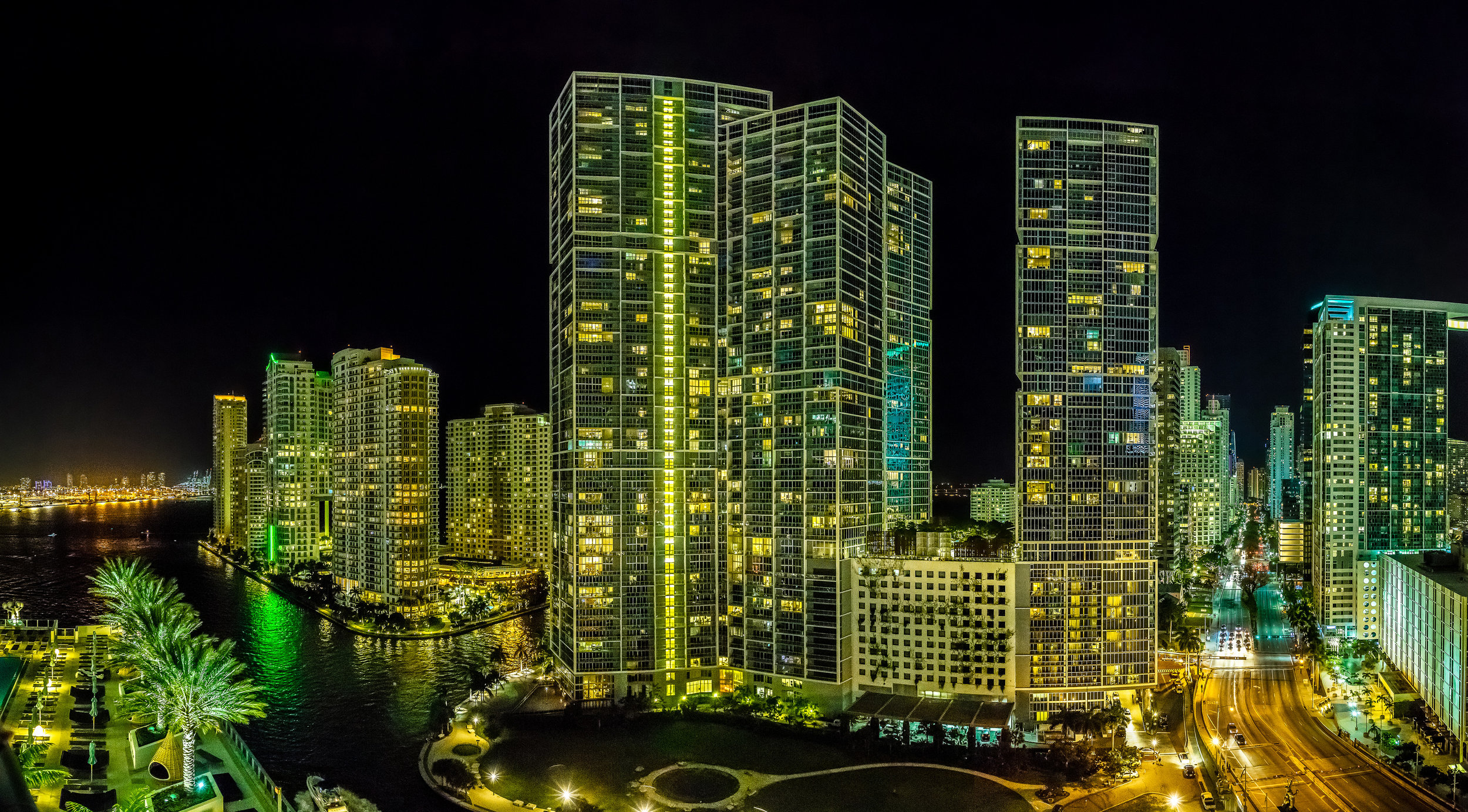 By Nadja Sayej
Miami is certainly a city of excess—champagne VIP booths at South Beach nightclubs, heavily air-conditioned public buses and pimped-out Lexuses rolling around the highways. Believe it or not, there are sustainable ways around this New York of the south with farm-to-table restaurants, eco-friendly gardens and cheap bike rentals (not to mention the Jug Fresh juice bars all over the city).
Friday
Mandarin Oriental Miami
500 Brickell Key Drive
Miami, Florida 33131
Check into the Mandarin Oriental Miami, a five-star G4 standard sustainable hotel with a sustainable commitment to engage with local communities and reduce their emissions and water use (they've lowered it by 18% over the past eight years). Their outdoor pool is open late and their breakfast bar makes stellar organic cappuccinos.
New Miami Hotel
7337 Harding Ave.
Miami Beach, FL 33141
For something more boutique and closer to the beach, the New Miami Hotel in North Beach is a sustainable hotel which uses everything from locally-sourced wood to build the beds to organic sheets. The room card makes sure you don't waste electricity when you're out.
Little Farm House Miami
281 N.E. 84 Street
Miami, Florida 33138
For a cute hidden gem, take a day trip to the Little Haiti district and visit the Little Farm House Miami, a 1920s boathouse and property that has opened its doors to the public. This design masterpiece is worth a stroll through. It's also an event venue with six rental cottages on-site and a bar. The property is decorated with locally-sourced pine furniture and free-roaming wildlife; don't miss a rescue pig named Rebecca trotting across the yard.
Miami Beach Botanical Garden
2000 Convention Center Drive
Miami Beach, Florida 33139
Also pop by the eco-friendly Miami Beach Botanical Garden, an urban green space that has been open since 1962 but was renovated in 2011—their cacti collection makes it worth the visit. Every Earth Day, they celebrate with a presentation of eco-friendly organizations and vendors, but on other weekends you'll find a Boho Market where local artisans sell handmade and recycled clothing, ceramics and jewellery.
Saturday
Smart Bites
791 NW 20th ST
Miami, FL 33127
One of the coolest districts by far is Wynwood, which has been called 'Miami's Brooklyn.' It's filled with street art, organic eateries and open air parties. For lunch, try Smart Bites, a sustainable restaurant with organic meals and juices that are ideal for vegans and vegetarians. The restaurant also has an onsite garden filled with fresh lettuce, kale and sunflowers.
Rent a Citibike, which has their stations across the city, and check out public murals at art galleries like Wynwood Walls, which boasts over 20 different murals by international artists, proving to be the best place for an Instagram selfie.
27 Restaurant
2727 Indian Creek Dr.
Miami Beach, FL 33140
Pop inside the Freehand Hotel to dine at their restaurant and bar, 27, (a reference to their address) which uses local ingredients, like herbs grown on the rooftops of their sister restaurant, The Broken Shaker. They also serve local fish and clams in their soups and have designed their tables for communal seating.
Kush by Lokal
2003 North Miami Avenue
Wynwood, FL 33127
Wynwood is also home to a craft beer and burger joint called Kush, which makes everything from scratch, including their ketchup to their hormone-free ground beef. It's the first restaurant in Miami to be powered by windmills.
Essensia
3025 Collins Avenue
Miami Beach, FL 33140
Sunday
After having lunch at Essensia, a farm-to-table restaurant in the Palms Hotel, make a day trip out to visit the Pérez Art Museum, a LEED-certified art museum recognized for its sustainable design, use of local materials and renewable energy.
Pérez Art Museum
1103 Biscayne Blvd.
Miami, FL 33132
It's the first American museum to use Cobiax slab technology (which uses recycled plastic in concrete slabs, reducing 35% of concrete used), but really visit it for its beauty. This gargantuan art center is a gorgeous location that calls to mind a rainforest. The impressive glass architecture is draped in greenery and is home to cutting edge contemporary art shows, as well as local community events, music concerts and grassroots meetups.
Beachcraft, a restaurant in 1 Hotel
2395 Collins Ave
Miami Beach, FL 33139
For dinner, dine on fresh sushi at Beachcraft, a restaurant in 1 Hotel where chef Tom Colicchio cooks up local fish with organic ingredients. The patio spots offer a stellar view of Collins Avenue.
Ins and Outs
Miami International Airport
2100 NW 42nd Ave
Miami, FL 33126
Fly into Miami at Miami International Airport and take a take a 30-minute ride to the city (an hour during rush hour) with the airport's SuperShuttle, hotel shuttles, a taxi, an Uber or a Lyft.
Fort Lauderdale-Hollywood International Airport
100 Terminal Dr
Fort Lauderdale, FL 33315
You could also skip the craziness of MIA and fly into the nearby Fort Lauderdale-Hollywood International Airport and then take a bus to Miami Beach, which takes roughly an hour.
Other options for arrival include: taking the train to Miami Central Station with Silver Service trains and Amtrak trains, or arriving to Port Miami by boat or cruise ship.
Nadja Sayej
Nadja Sayej is a Canadian journalist based in Berlin who covers art and culture, as well as travel in Europe. Her trademark are her celebrity interviews, as she has interviewed everyone from Yoko Ono to Susan Sarandon. When she isn't writing, she is rapping onstage as the art critic rapper, Snowe White. Check out her work at nadjasayej.com and on Instagram @snowewhitemusic. She is always game for an epic travel selfie.